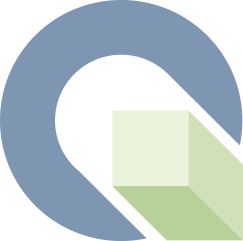 About Quality Box and Package
Quality Box and Package services the Box and Carton needs of
North America from its centrally located Southern Ontario facilities.
We provide a range of products from a number of standard blank box configurations through to tailor-made and highly customized packaging, complete will full color printing, custom design, packaging, shipping, drop-shipping and Inventory Management.
Our experienced teams of professionals are here to help you with your Box and Carton needs, large and small. From small orders to full-scale supply chain integration, we are able to fit our products to meet and exceed your needs. If you need a hand getting started, don't hesitate to Contact Us. We will gladly help you with a solution that matches your needs.
Our facilities are capable of producing just about anything in the way of printing and finishing. Our goal is to do a few things well, rather than try to be all things to all people. That's why QBAP concentrates on projects that fit into the following categories:
Folding Cartons
This is a custom carton designed to hold or display a product. It is often used for retail products such as software, cosmetics, hardware, food and pharmaceutical packaging. The cartons are made from paperboard and may have transparent windows, foil stamping, embossing, or UV coating.
Merchandising and Point of Purchase Display
This category includes items such as table tents, counter cards, POP displays and hanging displays, pocket folders and promotional packets.
Set-up Boxes
These are the traditional hard-sided boxes used to hold products like fine chocolates, greeting cards and specialty items. Click on the "Set-Up Boxes" icon to get a closer look at these items.
Our Mission Statement:
To help our Customers succeed by creating innovative solutions using our production, design and service capabilities to meet and exceed their expectations for display and packaging products.
Our Company Values:
It is our goal to always follow best practices in a responsible, ethical, and professional manner with our customers, vendors and employees.
To provide a positive environment for all employees through education and training to support their health, welfare and safety.
To support mutual respect, fairness, dignity, and equal opportunity for all employees.
To promote a creative working environment for our employees that encourages innovative thinking, initiative, and teamwork.
To strive for the highest level of quality and service through a continuous improvement process.
To support recycling programs and methods in our products and processes that help protect the environment.
To communicate our Mission Statement and Values to all employees.