Products
Quality Box and Package
creates a large variety of boxes and cartons for any use. Listed here are just a few of the cartons that we produce. If you can't find the item you're looking for, contact us and let us know your needs; we will create a custom product made specifically for you. To help us produce it, please read the page on carton styles for the various styles that we can make.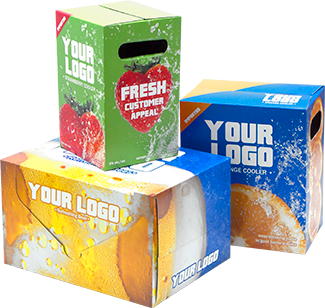 Protective Packaging
Protective packaging is the most common use for our products. This type of packaging is designed to withstand the elements and rough handling without falling apart. More advanced constructions can be created to contain hard-to-handle items such as powders. Our packaging products are as functional as they are stylish, with multiple customization options that can bear your insignia proudly.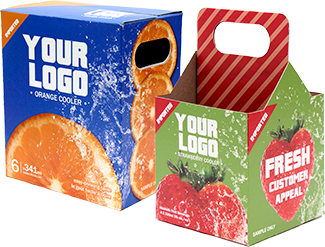 Cartons and Carriers
The second most common use, this category includes our popular beverage cartons and carriers. This category also includes boxes and trays designed to handle anything from takeout food to beer bottles to pizza. These boxes, carriers, and trays will be delivered to you in a swift and professional manner, and can be customized by you to make your product stand out and attract customers.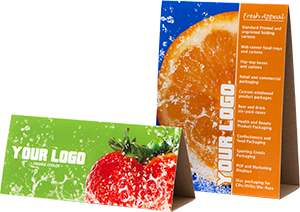 Promotional
Promotional items are perfectly designed to entice customers to try new products, to simply let them know about your new promotion, or to make your commercial presence known. Maximizing printing space and minimizing weight and hassle, the products in this category are designed to fit in anywhere; from a door handle to a restaurant table, and can be produced easily en-masse.
Mailers
Paperboard mailers are designed to be tough while still being lightweight enough to carry. A wide variety of printing options exist, allowing you to customize your envelopes with your brand. Tamper-evident protection prevents a third party from tampering your product, while still being able to be resealed. Mailers can be created in a large variety of shapes and sizes to accomodate any product.
Leaflets & Flyers
These leaflets and flyers are often included with products. They can range from advertising other promotions, or providing instructions on how to use your product most effectively.