Custom Carton Prototyping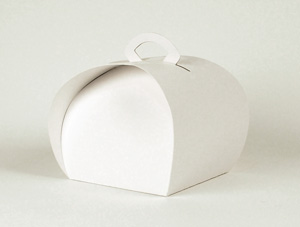 At Quality Box and Package, we not only produce paper cartons, but also help you to develop new carton designs from scratch. We can design your new package from the ground up, generating dies, testing prototypes, designing and applying artwork, and finally, manufacturing of the product itself.
Carton Design
Assuming you don't have an already existing package, we will develop a carton tailor-made to the specifications you provide. If you don't know your required dimensions, just provide us with a sample of the product you want packaged, and will will design it accordingly. Using state-of-the-art CAD software, we generate a production-ready dieline designed to properly lock, tab, or tuck away just how you need. Our software generates custom dies for a number of standard carton types, including tube, box, tray, and other styles, and if you have something more esoteric in mind, we can design that too.
Prototype Testing
Once you are happy that the die matches the general requirements of the product you're interested in, we then cut a physical sample with our in-house cutting machine. Then you can test it out and make sure it properly fits the product you intend to put inside of it. This provides an excellent opportunity to discover things that might have been overlooked, such as window placement, package size and orientation, amount of packing space, etc. If you're not happy with your carton design, we simply adjust your prototype on-the-fly and make another one until it's exactly what you're after.
Artwork Design
Developing artwork for your custom package is very straightforward when you have the benefit of physical prototyping. Using our large format digital printer, we print and cut one-off prototypes complete with your artwork on them that will match the actual finished product. Colors and other design considerations can be adjusted just as quickly on your printed prototype and you can bring it back to your team to review before committing to purchase.