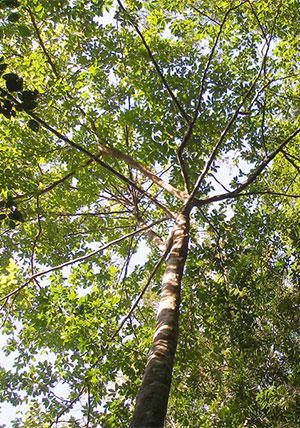 Environmental Sustainability
We as a company recognize the importance of sustainability in regards to environmental, social and economic concerns in our own operations and are committed to reducing our carbon footprint. The guiding principles behind our sustainability policy include:
Complying with all existing environmental regulations.
Assessing the environmental effects of all operations.
Reducing the use of energy and non-recyclable supplies.
Raising awareness of sustainability, encouraging participation and training of employees.
Assisting customers in making environmentally sensitive choices.
We are committed to protecting the environment, health, and safety of our employees. In our work, we are also aware that our activities can have an impact not only on our clients, but on the environment as well. It is the objective of Quality Box and Package (QBAP) to contribute wherever possible to adopt a responsible attitude to protecting the environment by developing innovative and sustainable solutions.
Key points to our strategy include:
Minimize waste by evaluating operations and ensuring they are as efficient as possible.
Actively promote recycling both internally and amongst our customers and suppliers.
Source and promote a product range to minimize the environmental impact of both production and distribution.
Recycling program in place for paper, plastic and printer cartridges.
Meet or exceed all the environmental legislation that relates to our business.
Quality Box and Package acquires materials from FSC (Forest Stewardship Council) certified resources that promote environmentally appropriate, socially beneficial, and economically viable management of the world's forests. Environmentally appropriate forest management ensures that the harvest of timber and non-timber products maintain forest biodiversity, productivity, and ecological processes.
Socially Beneficial
Socially beneficial forest management helps both local people and society at large to enjoy long-term benefits and also provides strong incentives to local people to sustain the forest resources and adhere to long-term management plans.
Economically Viable
Quality Box and Package is committed to not only providing excellent value but also to using sustainable methods that can significantly impact the capacity of the organizations and communities that we work with.
Economically viable forest management means that forest operations are structured and managed so as to be sufficiently profitable, without generating financial profit at the expense of the forest resource, the ecosystem, or affected communities. The tension between the need to generate adequate financial returns and the principles of responsible forest operations can be reduced through efforts to market the full range of forest products and services for their best value.